Villa Teresa Cordova Single Detached House, House and Lot For Sale located in Barangay Gabi, Cordova, Cebu
Villa Teresa – Cordova is located along the Highway of Cordova just few minutes away from famous Mactan resorts and hotels. Around 30 minutes away from Mactan International Airport, 10 to 20 minutes to Mactan Malls, schools and church.
The subdivision has 12 meters Entrance, with Perimeter Fence, Entrance Gate with Guardhouse. It is composed with 2.3Ha and with 75 House and Lot for Sale
Now available on-going Construction and Ready for Occupancy Unit.
Single Detached
Photo Inside View
HOUSE FEATURES:
2-Storey, Single Detached
4 Bedrooms
3 Toilet and Bath
Living, Dining, Kitchen
Porch, Carport
Service Area
Floor Area: 107.50 sq. m.
Lot Area : 150 sq. m
Total Selling  Price: P 5,050,000.00
Taxes & Miscellaneous :  300,000.00
Total Contract Price :  5,350,000.00
Reservation Fee: P 50,000.00
20% down payment  payable 6 months
80% Balance thru Bank Financing
Duplex Model
Photo Inside View
HOUSE DETAILS;
2-Storey Duplex:
4 bedrooms
3 toilet and bath
1 carport
Floor area: 108 sqm
Lot Area :  120 sq. m.
Selling Price :  4,500,000.00
Taxes & Miscellaneous :  250,000.00
Total Contract Price :  4,750,000.00
Sample Computation:
Total Price: Php4,750,000.00
1. Reservation fee: 50,000.00
2. Downpayment: 300,000.00  ( payable up to 3 mos )
: Php100,000.00/month in 3months
3. 80% Balance ( Thru Bank Financing  )
ESTIMATED MONTHLY AMORTIZATION :
20years  @      29,235/month
15yeaars@      34,726/month
10years  @      46,123/month
5year      @       81,179/month
COMMERCIAL LOT ALSO AVAILABLE
Lot area: 216sqm (Php2,368,000.00)
 Lot area: 239sqm (Php2,609,500.00)
PLEASE REFER BELOW SAMPLE COMPUTATION OF MONTHLY AMORTIZATION BY PSBANK

INTEREST RATE :
Loanable Amount :  4,500,000.00 
5 years ( 6.88% ) :  88,850.84
10 years ( 8.50% ) :  55,793.56
15 years ( 9.00% ) :  45,642.00
20 years ( 9.25% ) :  41,214.01
25 years ( 9.25% ) :  38,537.18
INTEREST RATE :
Loanable Amount :  4,600,000.00 
5 years ( 6.88% ) :   90,825.30
10 years ( 8.50% ) :  57,033.42
15 years ( 9.00% ) :  46,656.26
20 years ( 9.25% ) :  42,129.87
25 years ( 9.25% ) :  39,393.56
INTEREST RATE :
Loanable Amount :  4,700,000.00 
5 years ( 6.88% ) :   92,799.77
10 years ( 8.50% ) :  58,273.27
15 years ( 9.00% ) :  47,670.53
20 years ( 9.25% ) :  43,961.61
25 years ( 9.25% ) :  40,249.95
INTEREST RATE :
Loanable Amount :  4,800,000.00 
5 years ( 6.88% ) :   94,774.23
10 years ( 8.50% ) :  59,513.13
15 years ( 9.00% ) :  48,684.80
20 years ( 9.25% ) :  43,961.61
25 years ( 9.25% ) :  41,106.33
INTEREST RATE :
Loanable Amount :  4,900,000.00 
5 years ( 6.88% ) :   96,748.69
10 years ( 8.50% ) :  60,752.99
15 years ( 9.00% ) :  49,699.06
20 years ( 9.25% ) :  44,877.47
25 years ( 9.25% ) :  41,962.71
INTEREST RATE :
Loanable Amount :  5,000,000.00 
5 years ( 6.88% ) :   98,723.16
10 years ( 8.50% ) :  61,992.84
15 years ( 9.00% ) :  50,713.33
20 years ( 9.25% ) :  45,793.34
25 years ( 9.25% ) :  42,819.09
Single Detached Floor Plan
Duplex Floor Plan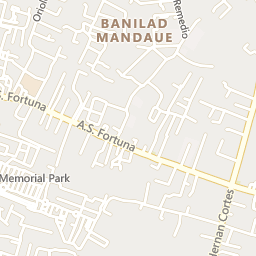 For more info & for site viewing:
Pls. Contact:  
CAROL N. CALIBO
Investment Manager
MauRealty & Brokerage
HLURB-CVRFO-A-11/17-0514
email ad:   carol_calibo16@yahoo.com
gmail:          carolina.calibo16@gmail.com
Tel:                (032)516-5441 / (032)415-3974
Sun:              +69255003410 / +639329691358
Globe:          +639176207235
Please follow and like us: